Fichte
---
Appartment for 4
---
Fichte or Spruce Trees are in high numbers in the national park because of there undemanding nature. In spring they celebrate with large yellow dustclouds of pollen.

Cozy appartment for 4. Create healthy meals and memories in the complete kitchen. Regenerate great energy in the luxury rain shower and relaxing sofa. Dream away by the view on the mountain peaks of like the Auernig and the Lonzaköpfl.
38 m2
of living area
---
13 m2
of outdoor terrace
---
4 people
max. occupancy
---
Sleeping
Double bed 160 x 210 cm, 2 x Single bed 90 x 190 cm
---
Cooking
Kitchen includes; Oven, Microwave, Fridge, Freezer, Dishwasher
---
Relaxing
Great outdoor terrace, Comfy Sofa, Books & Board Games, WIFI
---
Bathing
Luxery shower, Sink and toilet
---
Looking for something else?
Zirbe
---
Apartment for 6
---
This spacious apartment for 6 will be your second home in the Alps. 2 bathrooms, a large open kitchen with all the tools a hobby chef could wish for and cosy living room will be the base of your outdoor and relax holiday.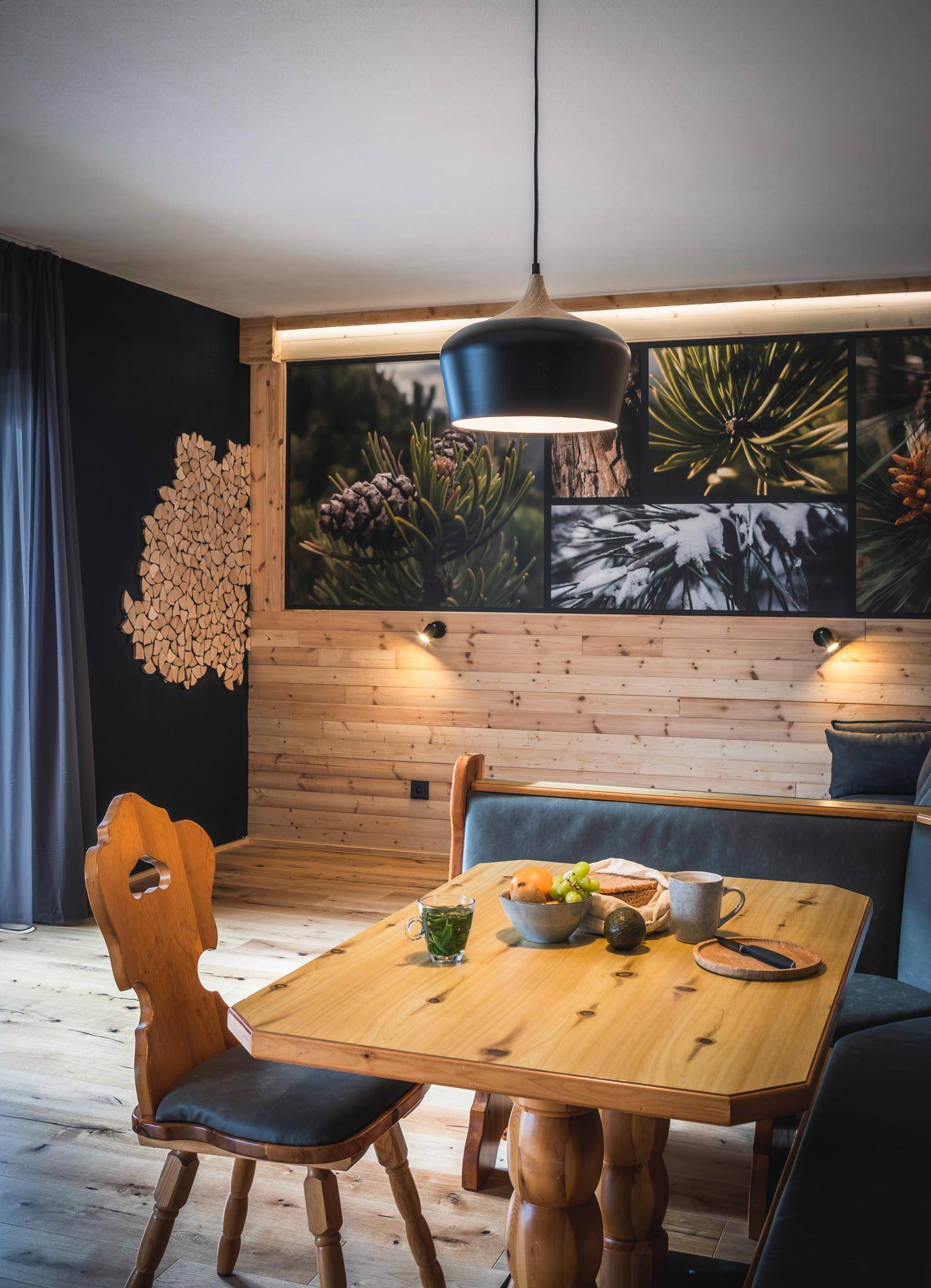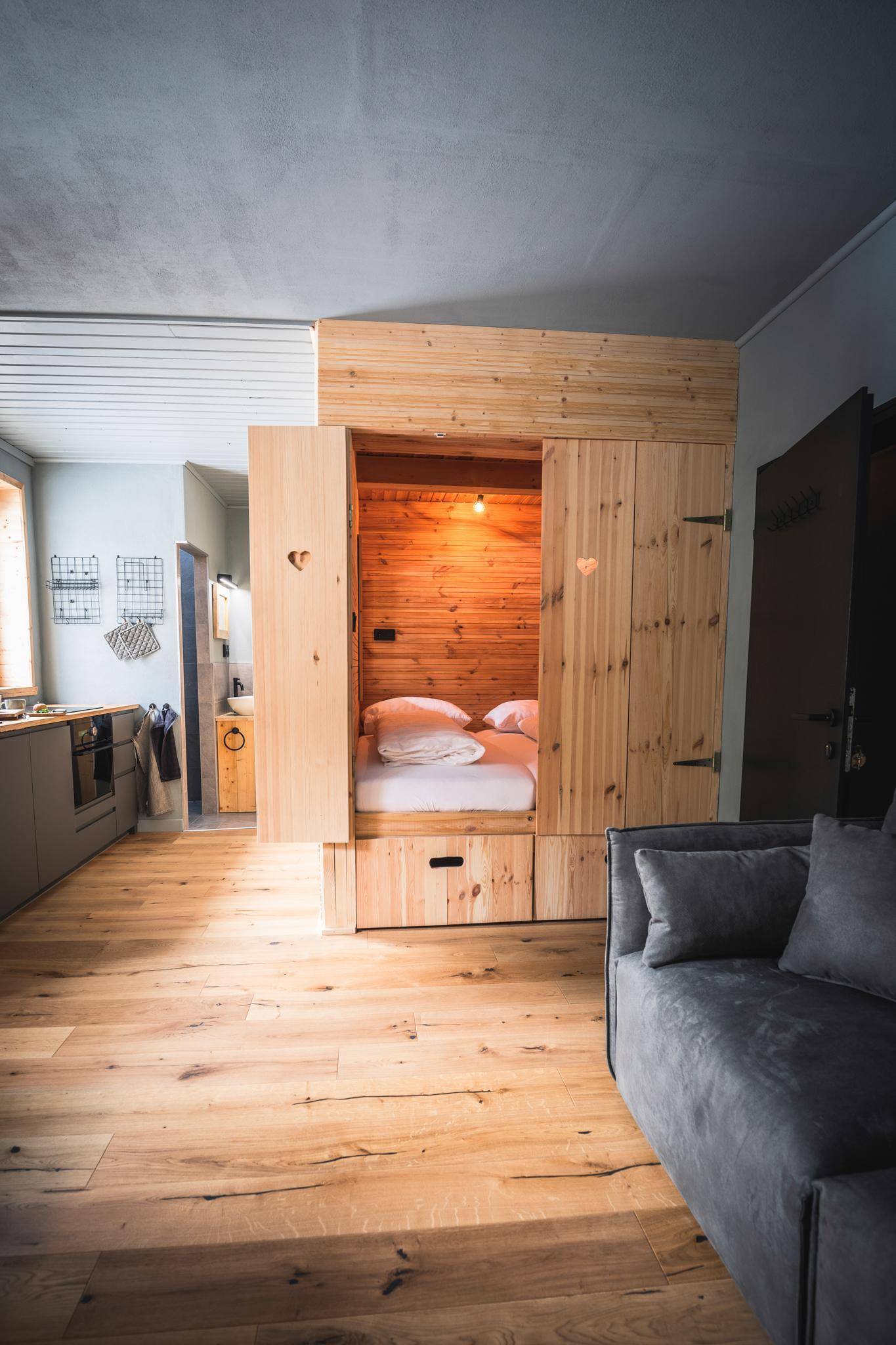 Lärche
---
Apartment for 2
---
The Larch is one of the many tree species found in the Mallnitz area. In the autumn they show there beautifull orange and red colours, transforming in spring back to green.

Your tiny home in the Austrian mountains. With a cosy bedstett, smart storage in every corner the 28m2 living space feels like a complete vila.